I have had a lot of interest from students and regular viewers regarding investment banking so I have met with a close contact who works at one of the Big Five Canadian investment bank to write a post. This series will have several episodes.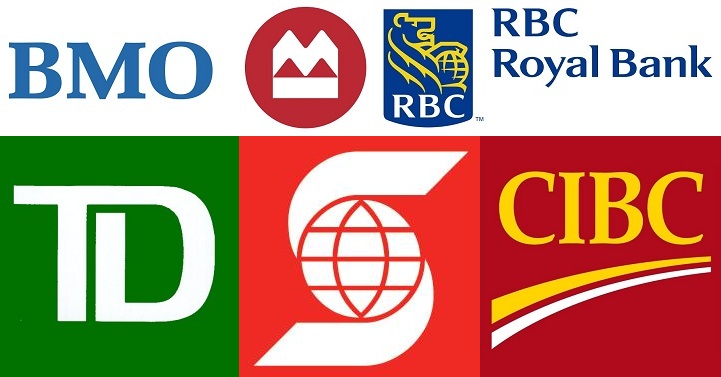 Q1. Which banks are the major players in the Canadian investment banking space? How would you divide their tiers? What are some metrics that one would look at to rank these banks?
I would say that in Canada you have three major groups of banks. First, you have the Big Five Canadian banks, RBC, TD, Scotia, BMO, and CIBC. These are, by far, the largest players in terms of their level of participation in lending and also in equity and debt issuance. Then apart from the Canadian Banks, there are also the satellite offices of the bulge bracket banks such as Goldman, Morgan Stanley and Barclays. The elite boutiques like Lazard and Evercore also have Toronto offices. These tend to be smaller offices and analysts tend to be generalists rather than product or sector specialists. Finally, we have smaller Canadian capital market players such as Laurentian, Haywood, or Echelon. 
The major differentiator among these groups is the of their investment banking operations so in Toronto. The Canadian banks will have their product groups and coverage groups. For example, they'll have a real estate coverage group that will specifically cover REIT and other real estate sector clients and they'll have an ECM group that will tend to work exclusively on issuing Equity and Equity related securities. With the satellite offices of the bulge brackets and the Canadian boutiques, you'll tend to find that they have less bodies and that means juniors tend to be generalists. Another major differentiator is the types of deals that these firms will work on. Canadian banks will work on transactions of all sizes while the satellite offices will work on larger, cross-border deals. The Canadian boutiques tend to stick to more mid-market transactions. I think these are the major differences between these groups.
Q2: In terms of choosing between the Big Five Canadian banks versus the Bulge Bracket banks, which one would you choose to work at and what are the pros and cons of each one?
I think it really depends on where you want to be in a long term. If you want to stick around in Canada, working at a Canadian bank is good idea. If you want to go to the US, going to the bulge market banks might make more sense. You'll get to specialize more at a Canadian bank but your exit opps tend to be mostly Canadian. At a global bank, you'll get to work on some cross-border projects and also have the opportunity to transfer to an office in London or New York, which will broaden your exit opportunities down the road.
Q3: Compensation between bulge market and Canadian banks
I haven't worked at a bulge bracket but from what I hear, they tend to pay slightly higher salaries but also slightly lower bonuses. On the other hand, Canadian banks tend to pay lower base salaries but also higher bonuses. The total compensation should be similar across all the banks. Why? Because … it wouldn't make too much sense for certain banks to pay lower salaries since they'd be less competitive in terms of attracting and retaining the top talent.
Q4: What are some factors that you would look at when you're choosing a bank? How would you rank the Big Five Candian banks?
First, I would think about the coverage group that I would like to be a part of. All the Canadian bank will have pretty much the same coverage groups but each bank tends to excel in different sectors. RBC has very strong Real Estate team… actually, they're pretty strong across the board except for Mining. CIBC has a pretty strong Diversified team, and Mining team. BMO has arguably the best Mining teams in the world. Scotia has a strong Power & Utilities team and also a decent Mining team. At the end of the day, you'll want to choose a bank based on their strengths and what how that aligns with you sector interests. Apart from that, your experience in Investment Banking would be largely similar experience across all those banks and you'll definitely learn a lot.
Second, I would look at culture. You tend to work a lot in banking and it is important that you're working in an environment where you not only fit in but also feel comfortable. Work tends to be harder if you don't like the culture and don't like the people who you work with.
Q5: Which major/program should students pursue in order to get into investment banking.
Mostly, Business and finance
But these days banks are trying more than ever to diversify and attract STEM students and non-traditional backgrounds: I have seen math, computer science, life-sciences even so it depends on the level of interest and how much do you know about banking..
Q6: Which school would you recommend?
Top two schools with the most representation would be Queens and Western Ivey
Apart from that, lots of students from UofT and McGill
Waterloo and Wilfred Laurier students are starting to better represented on the street (Bay Street)
Apart from that, you'll see bright students from other schools all around the country
If you have any questions regarding investment banking please comment below.